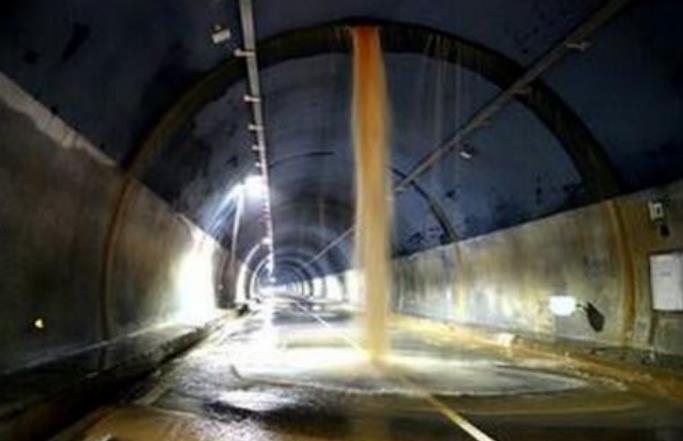 1.Description
With the vigorous development of underground traffic in China, the waterproofing of tunnels has become a weak link in the construction of underground structures, such as subway tunnel leakage, high-speed railway tunnel leakage, highway tunnel leakage and other phenomena continue to appear, but also caused the current stage of underground tunnel "nine of every ten tunnel has leakage problem" embarrassing situation.
In the construction process, we adopt the method of chemical grouting, that is, grouting water stoppage technology. It adopts a kind of polyurethane material with strong effect to stop leakage for grouting construction. The surface property of the material is divided into hydrophobicity, rapid reaction with water, foaming and expansion, gradually stable with time, resistant to chemical corrosion, non-toxic and solvent-free, which can be applied to rich water environment.
2.Advantage
After reacting with water, the expansion rate can reach 18 times in a short time.
A closed waterproofing system is formed in the crack. And the chemical material compression capacity up to 20 MPa.
The curing time (catalyst content) can be adjusted according to the needs of the project;
The cured body after reaction has good resistance to acid, alkali, organic solvent and chemical corrosion;
Free-solvent
3.Filed of application
Leakages exist in subway tunnel, high-speed rail tunnel and highway tunnel.
4.Process introduction
Preliminary preparation for grouting
1. Find the cracks:
Clean the surface and remove all debris. For expansion joint injections – if possible - make sure that the surfaces of the expansion joint are clean and free from oil.
2. Drilling
Drill the necessary injection holes and install appropriate packers. For screen injections, a matrix grid of appropriate size has to be observed (typically 50 by 50 cm).
For crack or joint injections drill into the crack or joint under a 45-degree angle.
3.Grouting
The curing time should be adjusted according to the water leakage. The pump pressure should be low at the beginning of grouting, and then gradually increased until the slurry flows out
The slurry bubbles through concrete cracks, which indicates that the slurry transmission and extension are effective
When the slurry flows to the whole crack, the grouting is completed.
Remove all packers after grouting.
4.Evaluation
A case of leaking stoppage in construction cracks of electric power tunnel.
Before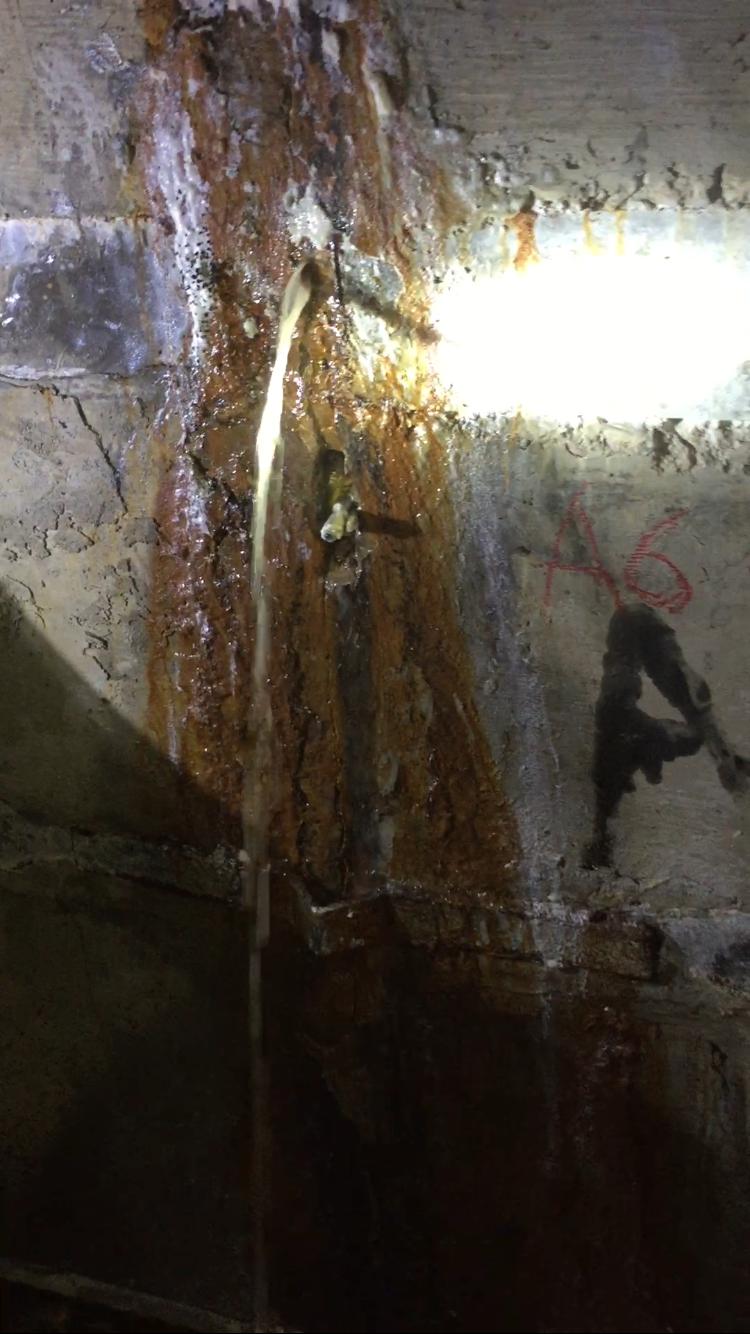 After